Serbian web game maker Nordeus has confirmed for Netocratic that they've launched their first mobile application: Top Eleven for Android. It's the mobile version of Top Eleven, the most popular sports game not only on Facebook where they "killed" EA-s Fifa, but also on the web in general. While this is Nordeus' first venture into the mobile gaming space, the "normal" Top Eleven is an advanced football management game that has over 1,000,000 daily active players.
Next: Mobile
Like its big brother, Top Eleven for Android is a free-to-play game that you can buy addons in. The model has worked well for Nordeus, a company based in Serbia, that has grown to over 30 team members while staying bootstrapped. Nordeus' CEO Branko Milutinović said:
We have worked hard as a team to make sure that the mobile versions of Top Eleven offer as full and rich an experience as the desktop versions of the game, allowing players to easily switch between different devices, but always be presented with the same game.
Nordeus launched the 2nd edition of Top Eleven earlier this month, which increased both the number of players and their activity significantly.With mobile gaming being as hot as it is, Nordeus wants to use its current user base to grow the game even more and acquire players that mostly play mobile games. On the other hand, being able to play the game in any settings will let existing players stay active and as a consequence: buy more addons: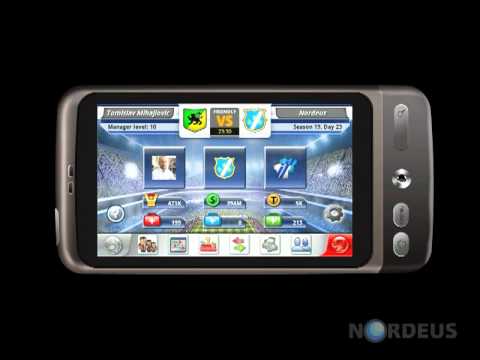 The web and Android version of Top Eleven are connected so with one account you can play on multiple devices. Milutinović told me that they are planning an iOS version of Top Eleven but decided to push with Android since it took them less time and investment to develope and could be brought to market faster. Now we wait for Top Eleven for the iPhone, while you can download Top Eleven for Android for free on the Android Market.
Comment and tell us what you think